Come roll with us as we travel to different blogs here and there during the month of February!
Our theme for this month is "The Other Side of Love"
Hope you will LOVE all of the wonderful goodies along the way!
Please note, if you stop by a blog and it isn't quite ready yet, please stop back by as we may be in different time zones and once the time arrives, every designer that is contributing will be ready to give you some awesome goodies! Please also be sure to leave some LOVE for the designers, they work hard each month to bring you some fun, fabulous, freebies to work with *smiles*
Without further ado, here is my part of the Blog Train.
Hope you will like it and have fun creating with it! I would LOVE to see what you make with it.
Just email me, if you would like, my email addy is in the TOU for the kit *smiles*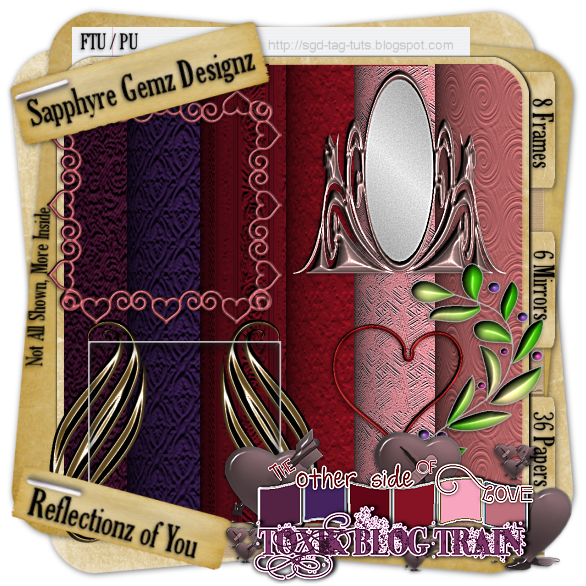 Click
HERE
to download my part of the Blog Train.
Here is the rest of your Destinations below:
Have fun!!
Majik Of Mystee Designz
MaitriScraps
AW Designs
hezaScraps
Angel Baby Scraps
Skinniz Statz & Stuff
LaQuiet's Shoppe
Nette's NightOwl Works
Stacey's Designs